Taking care of oily skin: tips & pitfalls to avoid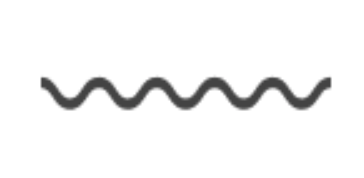 Written on 05.Feb.15 by Anne-Marie - Updated on 09.Dec.20
Caring for oily skin is not easy, between too aggressive cleansers and matifying skin care products that forget to moisturize: it is difficult to find the right balance. We regularly receive feedback from people who have a poor experience with this type of skin. So for beautiful skin, we start by accepting ourselves! Temporary imperfections are not inevitable if you avoid an overly aggressive routine and a few preconceived ideas.
For people who pass by here who have more of an acne problem than oily skin, we have also written an article about adult acne caused by misuse of cosmetics.
The specificities of an oily skin
First, understand, and the magic word is... sebum! Sebum is fundamental to the proper functioning of the skin: it is what maintains the hydro-lipidic film that protects the skin and gives it its suppleness. In particular, it enables the skin to maintain a good level of hydration by retaining water. Oily skin is caused by a defect in the regulation of the sebaceous glands, which produce too much sebum, hence the dreaded "shiny" appearance. Moreover, it is on the T-zone that the hair follicles through which sebum flows are concentrated: hence the combination skin for some people.
Why does oily skin tend to be more prone to blemishes? This overproduction ends up clogging the pores and the skin doesn't breathe, it only takes a little to cause imperfections:
open microcysts: open comedo that the air oxidizes and gives a black colour, these are the blackheads.
closed micro cysts: the comedo is covered with a film, these are the small white balls.
Dilated pores: the small openings in the hair follicle dilate to accommodate the excessive production of sebum.
acne: blemishes inflame and bacteria develop, then red or white and painful pustules appear.
The different states of oily skin
Oily skin is a skin type, not a condition: you keep the same skin type all your life. This means that it is important to know how to differentiate between dehydrated oily skin and dry skin, for example, in order to take the best possible care of it. Let's immediately forget all hope of changing skin type... What we can do is to understand it in order to take better care of it.
The different states of oily skin:
normal" oily skin: it shines and makes imperfections from time to time but without any particular discomfort.
dehydrated oily skin: the hydro-lipidic film is weakened and the skin can no longer retain water, a feeling of discomfort and tightness occurs.
sensitive and reactive oily skin: it can besensitive by nature or has been weakened and irritated by inappropriateskin care products and has a tendency to develop acne.
combination skin: oily on the T-zone, dry on the cheeks, jackpot!
You don't know where you stand? We can help you determine your skin type with the help of our skin diagnosis offered along with a lot of good advice.
Caring for combination to oily skin
1 . Gentle, skin-friendly cleansing
What should be avoided: the vicious circle of overly aggressive cleaning.
For facial cleansing, people with oily skin generally appreciate cleansing gels and foams for the feeling of freshness and cleanliness they provide. But let's be careful: the more it foams, the more likely it is that the cleanser contains sulphated detergents that are very effective at stripping a floor but unsuitable for the skin. Sulphated detergents contain surfactants that remove the lipids that are essential to skin protection since they form the hydro-lipidic film that retains water (hydration). The skin is then unable to regulate itself: hello excess sebum, shiny skin and pimples, all with a feeling of discomfort since the skin is dehydrated. The snake that bites its own tail. Even the best serum in the world won't do anything about it. These detergents you know so well they have such a bad press, especially with the most famous: SLS (Sodium Lauryl Sulfate) and SLES (Sodium Laureth Sulfate) for example.
Good to know: certified organic cosmetics do not necessarily guarantee the absence of sulphates, the Ecocert label in particular authorises sodium lauryl sulphate. To find out which label guarantees you the best possible composition, we have drawn up a comparative table of organic labels.
Want to know more (it's crunchy)? Discover our article on sulphated detergents and their dangers.
Challenging our habits: the question of exfoliation
According to some women's magazines, oily skin is impure and should be scrubbed with exfoliating scrubs with grains, helped by motorized whirling brushes (bravo to the marketing genius who managed to invent this need). Oily skin does not necessarily rhyme with acne, unless it is irritated with cleansing products that cause inflammation. The risk is then to cause so-called mechanical acne. For example, the action of grain scrubs will irritate the skin and then provoke a state of inflammation, which will manifest itself by the appearance of pimples and mycrocysts.
If you really want to exfoliate, then opt for a gentler option: enzymatic (chemical) exfoliation in the greatest moderation. And for those who are crazy about bathroom accessories: a konjac sponge (100% natural) will clean small dead skins more gently than a brush (brushing your face is a funny idea).
The right move
What to do then? There are a thousand and one ways to gently cleanse your face while keeping your habits:
If you're into foaming cleaners:
Opt for gels with mild surfactants, without sulphates (just avoid products with "sulphate" in the INCI list, see our article quoted above for more details). For an economical and ecological option, there are excellent ranges of soaps superfatted based on cold saponified vegetable oils. Be careful, this is not just a detail: only cold saponification guarantees you a soap that has kept its moisturizing and emollient properties.
If you enjoy cleansing your face with milks or micellar water:
You'll fall for a cleansing with hydrolate: a floral water that relaxes the skin as well as the senses. Carrot, lemon, real lavender, witch hazel... Floral waters are full of useful properties and are safe for the skin, and there's something for every scent preference. It is also possible to use them as a tonic. Lavender floral water for example is excellent as a tonic for oily skin because of its astringent properties.
The eco-friendly gesture that saves your skin: if you opt for a cleanser that requires cotton, think about using reusable wash wipes. Disposable cotton discs are very harmful to the environment because they waste resources. And they are very often treated with chlorine, which the skin does not tolerate very well. This can cause inflammation and the appearance of blackheads... Another good way to acne: chloracne.
2. Choose a skincare product adapted and useful to the skin
What to avoid: inert, unnecessary and comedogenic compositions
Ever heard of occlusive ingredients (that clog pores and suffocate the skin)? The most famous are silicones, followed by mineral oils and waxes (parrafinum liquidum, petrolateum, etc.). They are sometimes highlighted as a marketing asset (remember the fashion for silicones in hair products before they are pointed at). Petroleum-derived components present in the vast majority of conventional cosmetics, and even in luxury perfumery. What happens when they are applied to the skin? They simply deposit an impermeable and inert layer on the skin: that is to say, they have no beneficial action, no moisturizing effect. The velvety finish of a silicone and the emollient effect of a mineral oil may look good, but once cleansed, the skin does not benefit. Worse, day after day these successive layers wash more and more poorly: pores become clogged and imperfections follow very closely.
Of course, they are very practical for industrialists: very inexpensive, they serve as an emollient agent and... they fill the bottle at low cost!
The eco-friendly gesture that saves your skin: bad for your skin, even worse for the environment! First during the extraction process, then when they are released into nature since they are not biodegradable. That's a good reason to go organic! All organic cosmetics labels prohibit silicones and mineral oils.
Vigilance: They are found in make-up, especially in foundations and compact powders. So be careful to choose makeup of natural origin.
If you're intrigued by this overview of your cosmetics, you can read our full article on mineral oils in cosmetics or the scandalous aberration.
The right gesture: top quality vegetable oils
As far as cream moisturizing is concerned, there are some more or less good ones for combination to oily skin. Which ones should you choose? Those that combine matifying effectiveness and hydration thanks to the quality of their composition.
Combination to oily skin needs as much moisture as others. The lipid barrier must be protected and reinforced to allow the skin to regulate itself properly. In concrete terms: it needs oil! So don't be afraid to choose oil-based skin care products, quite the contrary. It will help to matify and regulate the skin as long as it is well chosen :
non-comedogenic: an oil that resists oxidation in particular. Some examples: sweet almond, sea buckthorn, black cumin, evening primrose or macadamia.
Sebo-regulating: Jojoba oil for example is excellent because it is very similar to sebum (mimetic sebum). With this contribution, the skin understands that it has enough and avoids producing too much. Goodbye shiny skin!
unesterified or hydrogenated: processes that make the oil lose all its usefulness because it is drained of its nutrients (we tell you all about esterified oils and hydrogenated oils).
And to avoid imperfections, the skin must remain as healthy as possible. It is necessary to favour active ingredients that soothe the skin, and that will facilitate the healing process in case of blackheads. The composition of your skin care products must therefore contain active ingredients:
anti-inflammatory: the skin remains serene
anti-microbials: so that the skin can defend itself if an imperfection occurs.
For example, propolis or hawthorn are good allies.
What to do in case of imperfections?
Always good to remember: don't fiddle with the buttons! To isolate the problem and prevent the inflammation from spreading: a drop of an anti-bacterial essential oil (tea tree for example) applied in a targeted manner. You must then be patient, but if you choose your treatment according to our advice, your skin will heal more easily.
As far as blackheads and mycrocysts are concerned, let's be clear: they can only be removed mechanically. A cosmetic will not do anything about it - all the more reason to throw away that grainy exfoliating scrub! The best thing to do is to make an appointment with a dermatologist equipped with a blackhead taffy and elbow grease. Or do it yourself, but it will take a little practice before you can get back on track!
So there are two golden rules to remember: cleanse the skin gently, and choose a skincare product moisturizer of natural origin and with active ingredients. Never stop at the marketing promise that the bottle gives. Only a good understanding of the skin and some knowledge of the ingredients will allow you to make good choices with a clear conscience.
What does oOlution offer?
Now that you know all that, take a look at the composition of our Check Matte face care for combination to oily skinThis product combines matifying effectiveness with comfort and hydration. We have also enriched it with anti-bacterial and anti-inflammatory active ingredients to prevent the appearance of imperfections and residual marks.
The complete list of ingredients is on its product sheet, here is a small preview:
Pure and organic vegetable oils from: Jojoba, Evening Primrose, Kendi (Kukui nut), Kahalari Melon, Perilla, Macadamia, Argan, Passion Fruit, Green Tea, Borage, Andiroba, Linen, Coconut, Sweet Almond, Sesame, Grape, Pomegranate, Rose Hip, Baobab, Brazil Nut, Musk Rose, Moringa, Mogongo, Marula...
Organic extract of: Baobab, Blue Immortelle, Chlorella Vulgaris, Spirulina, Horsetail, Marshmallow, Olive, Horse Chestnut, Burdock, Blueberry, Wild Pansy, Alfalfa, Cocoa, Ginseng panax, Green Tea, Prunella vulgaris, Watercress, Sunflower, Calendula, Vine, Carrot, Goji, Echinacea Purple, Blackberry, Physalis, Purslane, Baobab pulp, Mimosa Tenuiflora, Birch, Yarrow Millefeuille, Alchemilla, Milk Thistle, Nasturtium, Juniper, Meadowsweet, Rosehip, Liquorice, Willow Herb, Goji, Physallis, Purslane...
Find my speech in The Daily!